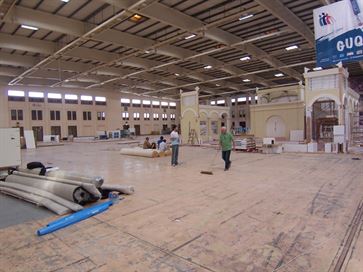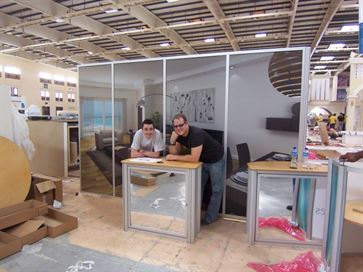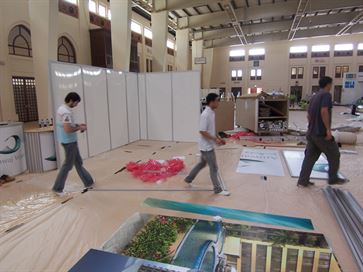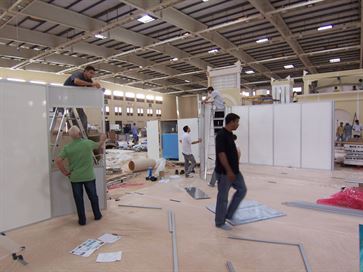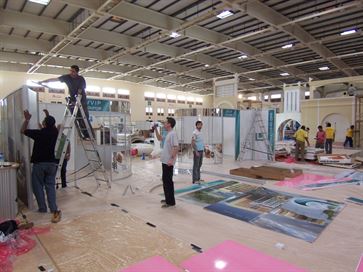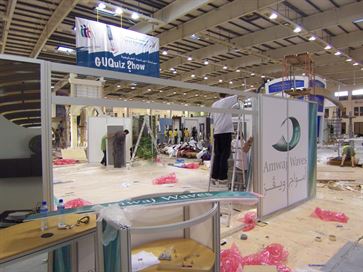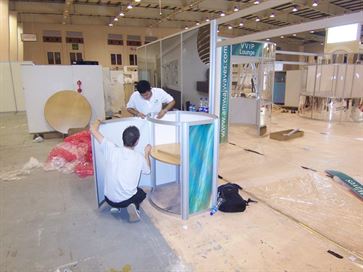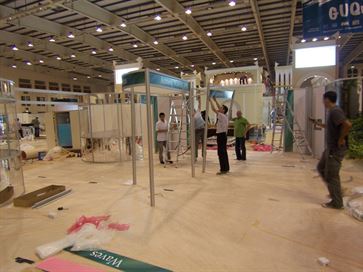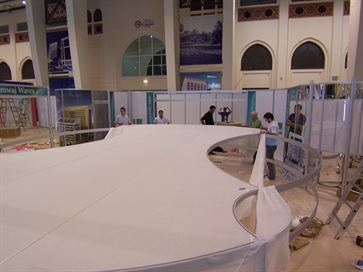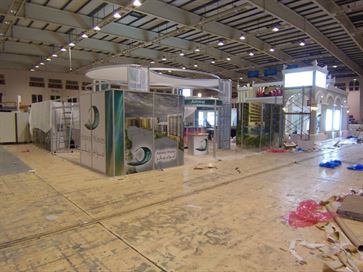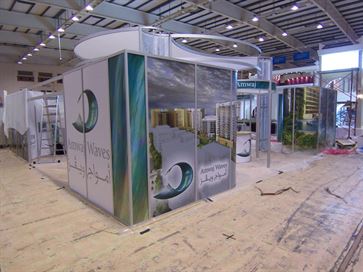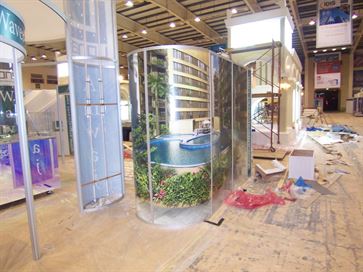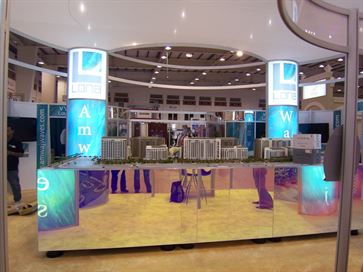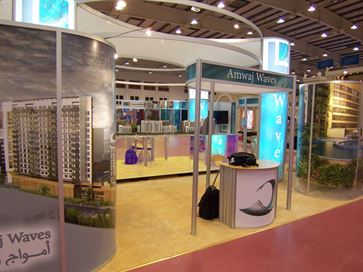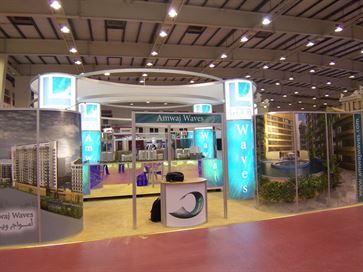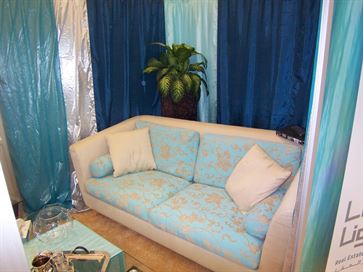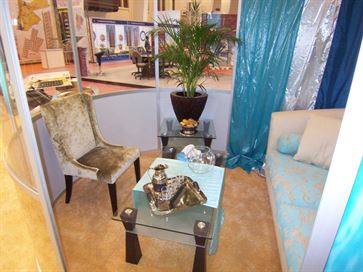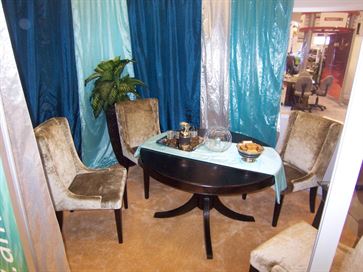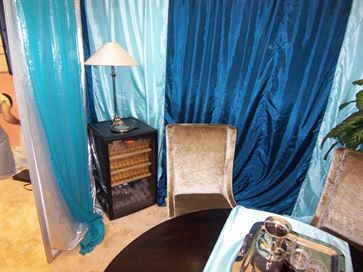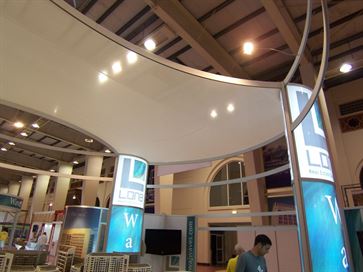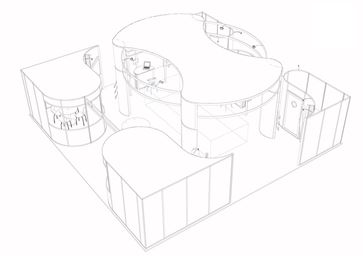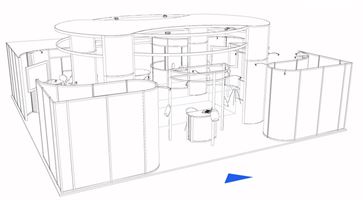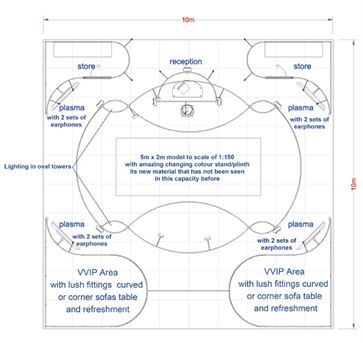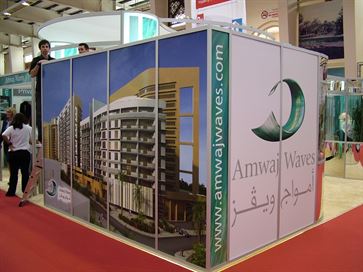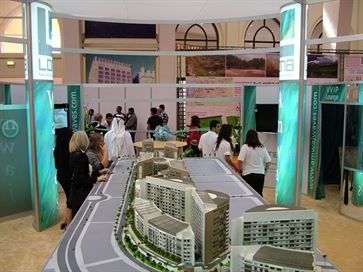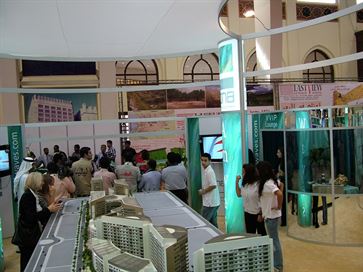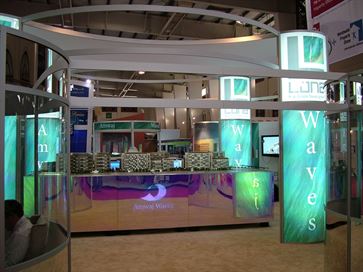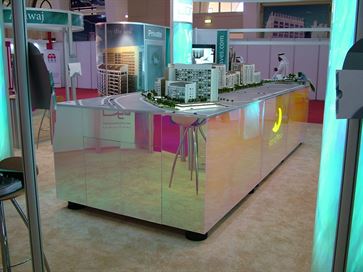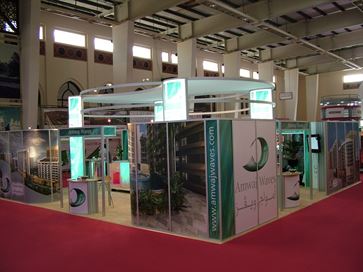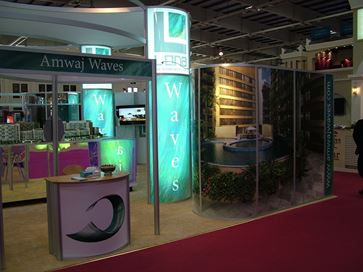 Project:
Exhibition Stand for Amwaj Waves
Location:
Property Arabia, Bahrain
This was one of our toughest assignments. We were asked to produce a very large architectural model 5 metres long, design and build and exhibition stand 10 metres x 10 metres and make the DVD content for the marketing of the Amwaj Waves development in Bahrain for Lona Real Estates. Here comes the tricky part ... all this was to be completed within five weeks, including the installation of the exhibition stand and all of its elements at the show in Bahrain!
The project drew on all of the services we provide and because everything was done under one roof we were able to complete the project in such an unbelievably short time frame. On this project sleep was not an option!
We rose to the challenge creating something truly special for Lona Real Estate. The event organisers chose our stand for the opening ceremony whioch resulted in extensive local newspaper coverage, gaining more exposure for Lona Real Estates and Amwaj Waves.