Exhibition Stands - Design & Build
Our unique system brings a fresh, modern sophisticated look to exhibition stands - and it doesn't cost a 'kings ransom'! We do everything in-house resulting in considerable savings which are reflected in our pricing. Our exhibition stands are available to hire or purchase.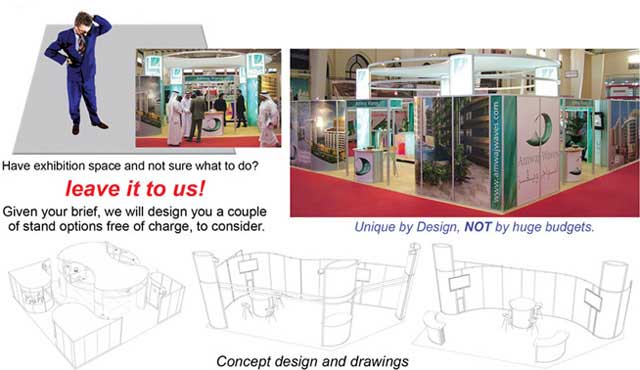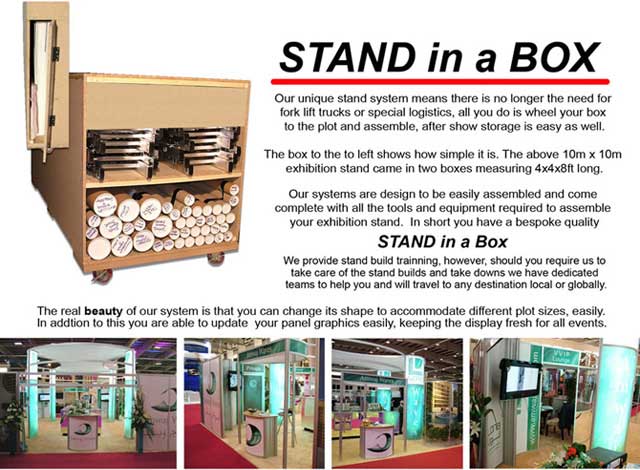 Trade shows are vital in today's marketplace and the image you portray will reflect on how customers respect your company and product or services.
Now here is the tricky bit ... yes if you had a limitless budget it would be easy to make a lasting impression with your exhibition stand design. However, when it comes to exhibition stands, they can cost a small fortune depending on the design and whom you use. We have been staggered by the sums our clients have invested in past exhibition stand design and build, and for not relatively very much either.
Due to exhibition stand design cost received, one of our clients asked us if we would put forward a proposal for an exhibition stand design and build, for an up coming show. The result was, we designed something far more creative and interesting and came in at half the cost - needless to say we were commissioned and this is how we got started in the exhibition stand design and build business. Since those early days we have designed and built exhibition stands in UK, Europe and the Middle East.
With our approach to exhibition stand design and build, we try to be different, unique and visually striking. The aim is to create interest and draw people to our clients branding and products, without the need for outrageous budgets.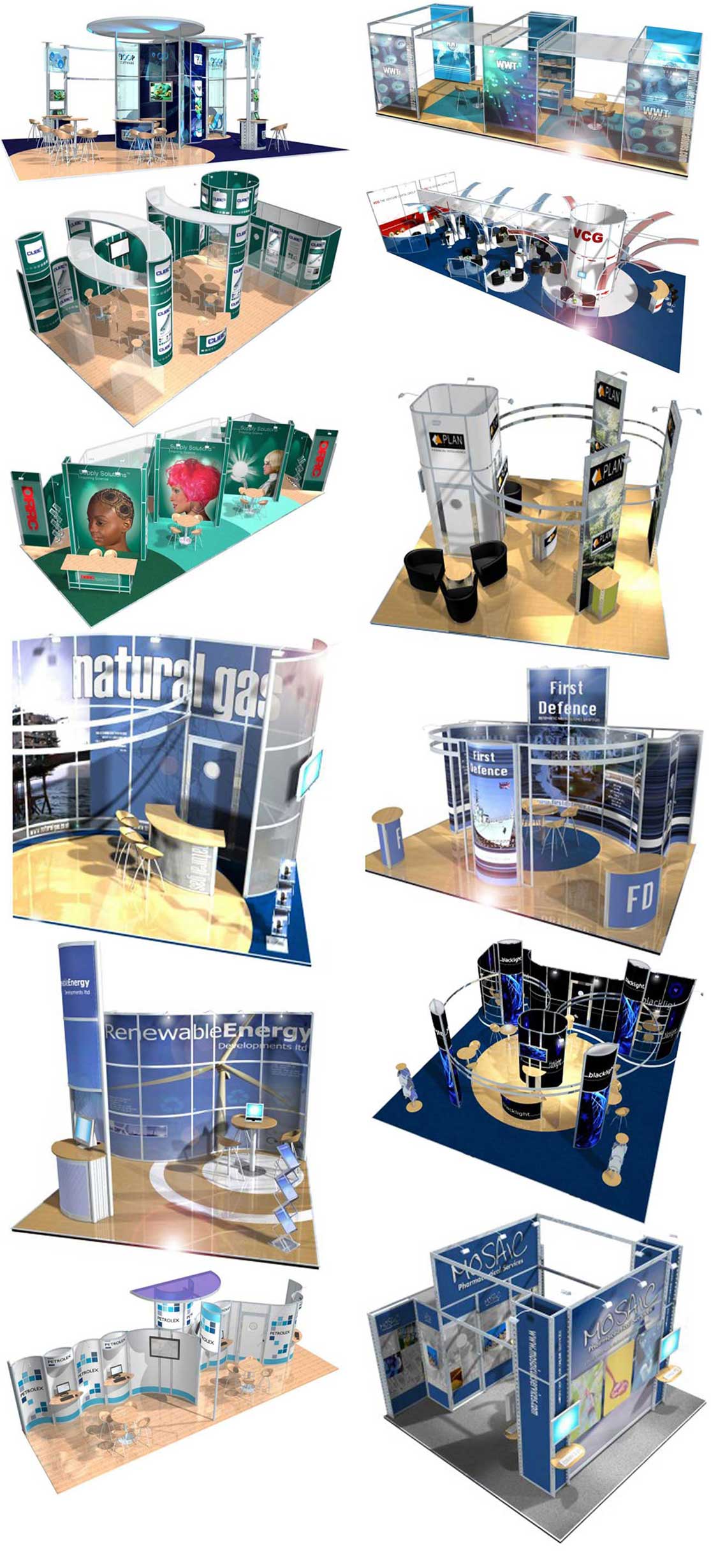 In addition to this, our bespoke modular exhibition stand design and build system allows you to reuse the panels that we make for you. This increases your savings on future events, the end result is that you will be able to exhibit at many more shows cost effectively and ultimately give you the opportunity to greatly increase your growing business potential.
The exhibition stand design and build is one part of your show requirements. You will note from the services that we offer, we can provide all your AV requirements, and create the DVD content as well as make any props and displays you may require.
Fine Form Design Studios provide a unique and complete in house exhibition design and build service, which means your event will be managed efficiently, not to mentions cost effectively.
Given your brief we will design a few options for your consideration and once confirmed, Fine Form Design Studios will manage and sort everything for you right through to the installation and take out. Our clients have found this invaluable since it frees them up to concentrate on other aspects of the project.
Models and Displays
On many occasions exhibition stands require models and displays - Fine Form Design Studios can provide those too. Your exhibition stand can be designed and built in-house with the displays and models all done in-house making it a truely complete service.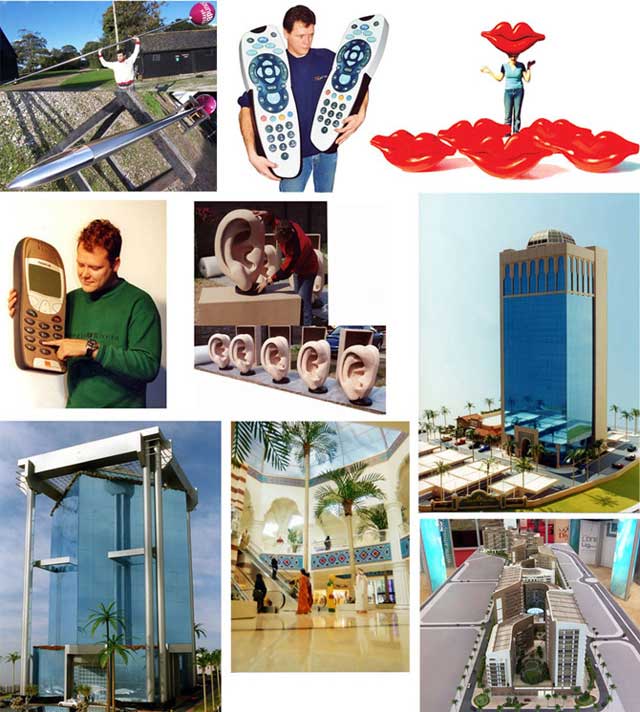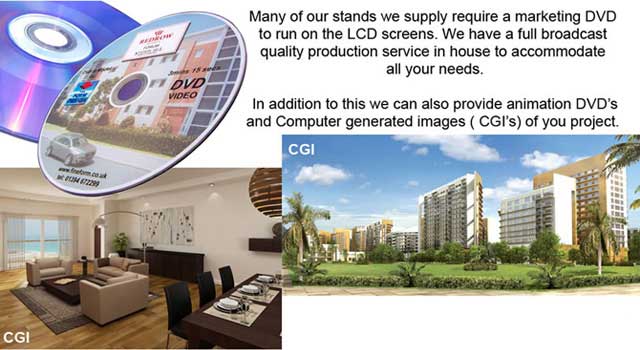 For something different for you exhibition stands design and build experience, please feel free to contact Vincent anytime.