Cine-Pod - Cutting-edge Marketing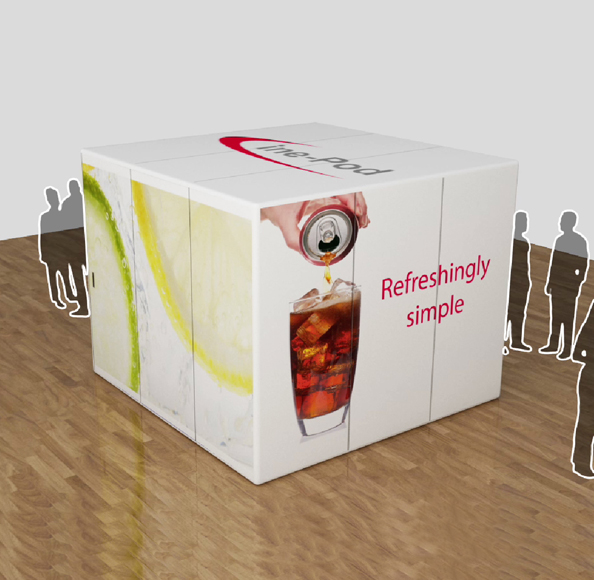 Cine-Pod Features;
Floor to ceiling screen 7ft +
Surround Sound
Sofa seating
Visually striking and inquisitive
A captivated environment
Can be branded with your corporate logos
Painted to suit your marketing campaign
Modular to accommodate any room size and be installed anywhere
The Cine-pod is the brainchild of our director, Vincent. The question was, clients make a substantial investment in having a DVD produced, however when showing the DVD the full potential is lost when viewed on a PC monitor or normal television. The main purpose of the DVD is to give people an informative and exciting impression, which today's cutting edge marketing demands. The most effective way to capitalise on your investment is to show your DVD in the best environment hence the Cine-pod was born. Vincent's view was 'I want to take people to the movies!'
The creation of a mobile modular cinema system, meant we can do exactly that. The Cine-pod has a floor to ceiling screen (7ft usually), surround-sound, can be any size and installed anywhere, showrooms, shopping malls, even outside.
If Fine Form Design Studios create your animation DVD, we can render the animation in 3D. The best way to describe the effect would be to liken it to a life like 'virtual' simulator of your property development, the floor to ceiling screen makes this a truly unique 'moving' experience which has never been seen before.
Please click on Cine-pod example below you want to view.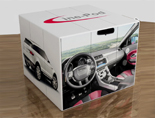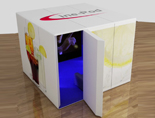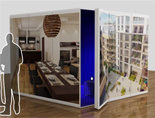 The Cine-Pod offers a special marketing experience and is available for hire or to purchase.