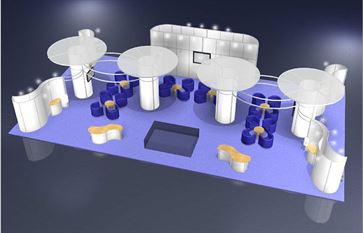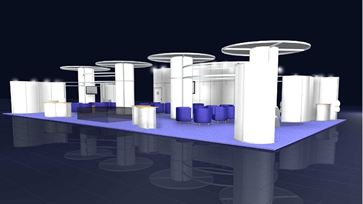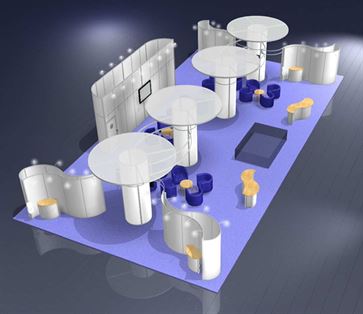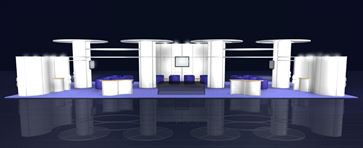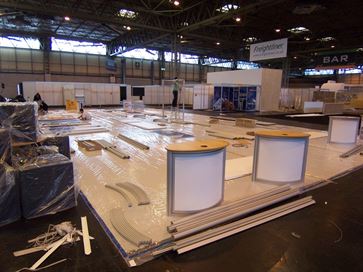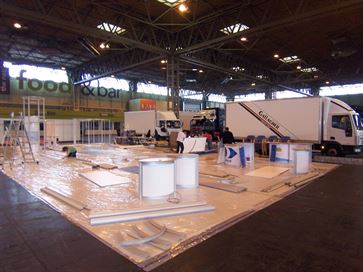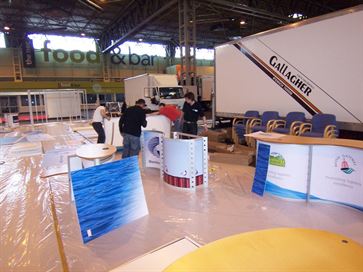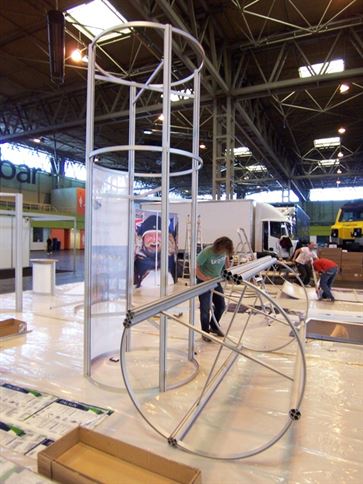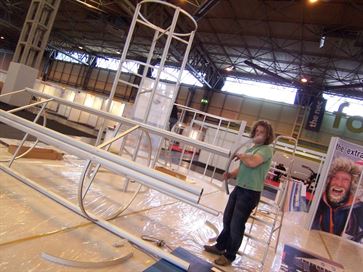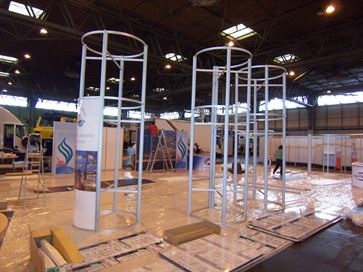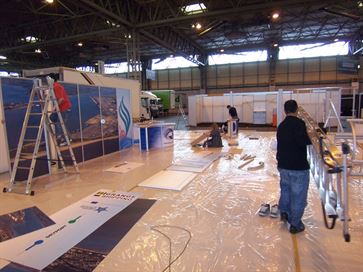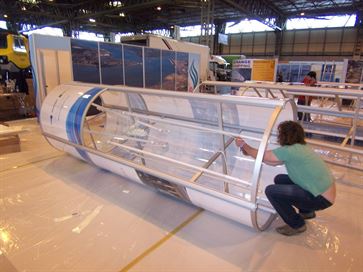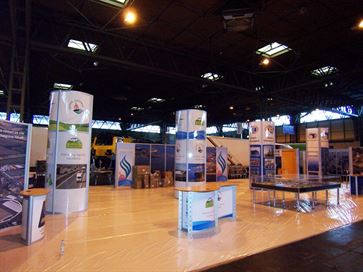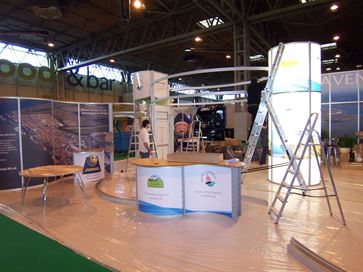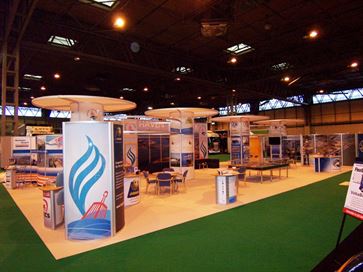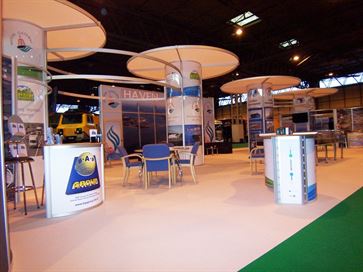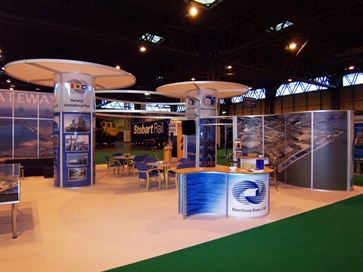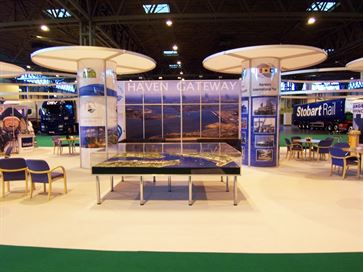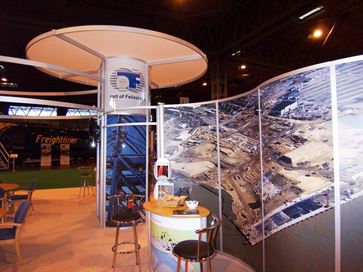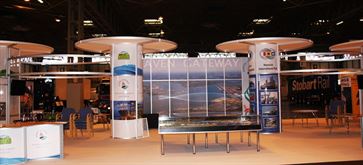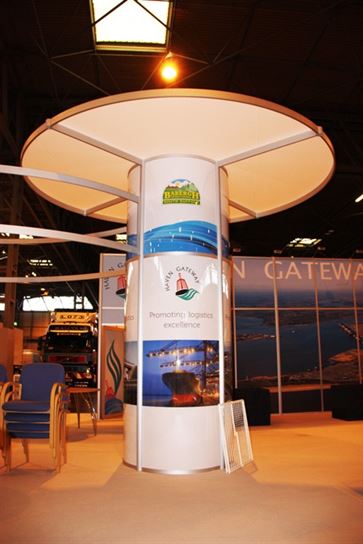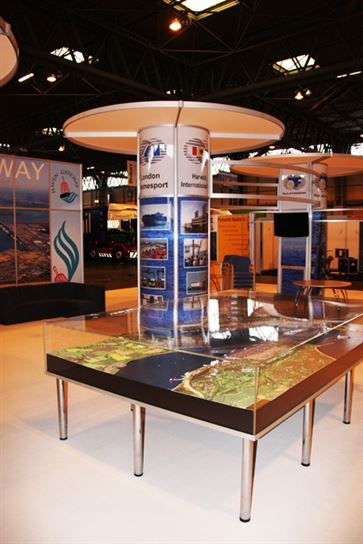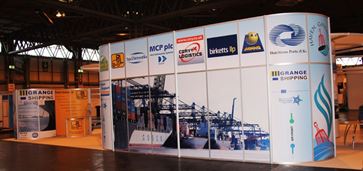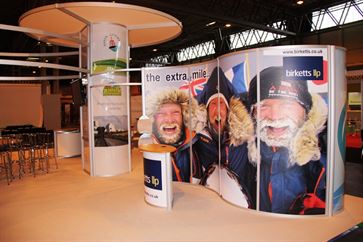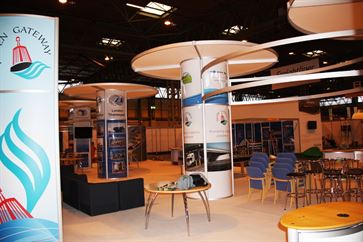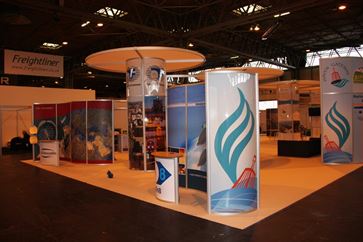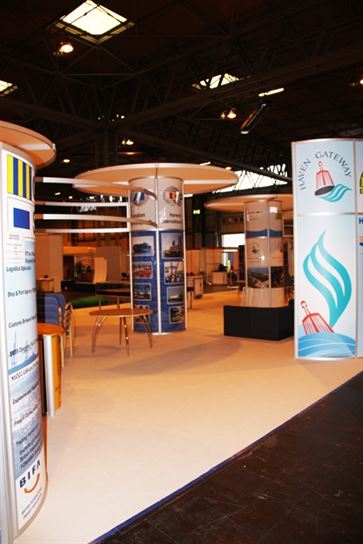 Project:
Exhibition stand 22m x 11m
Client:
Haven Gateway multiple clients
Location:
NEC, Birmingham
The large stand space of 11 metres x 22 metres presented an interesting challenge as we needed to fill the space, make it look interesting and provide for nine different elements each of which were leased to separate customers. Effectively we needed to create an exhibition stand that was an exhibition in itself, make it look slick, cutting edge and bring it all in on budget.
We designed and built a stand that was visually striking, inviting and serviced all elements equally. The four illuminated towers stood 4 metres high and the giant back wall/storeroom graphic was 4 metres high x 11 metres wide - the whole effect was stunning! The images don't do it full justice as sadly the NEC turned the power off before we had a chance to photograph the stand in all its glory. However, the client was delighted with the stand and the show was a resounding success.
The entire project was completed in-house by Fine Form Design Studios - we designed and built the stand, the graphics, the printing, the DVD content for the screens and did the installation of the stand at the NEC and the final take-down and removal at the end of the show.