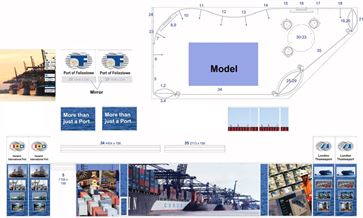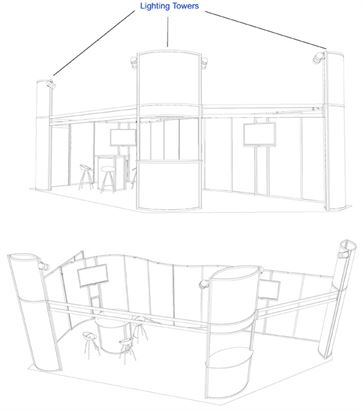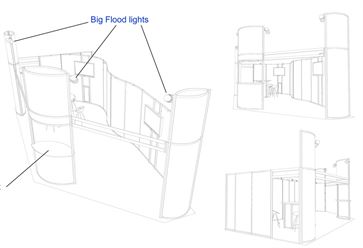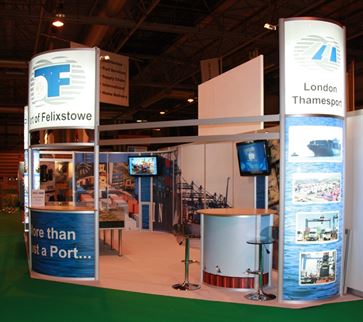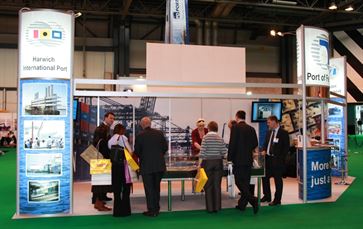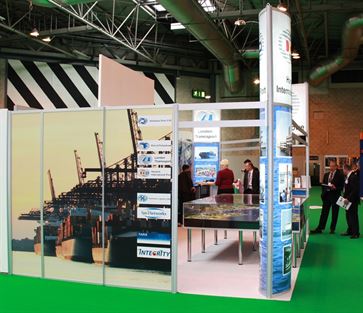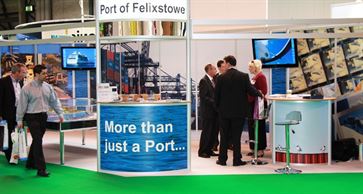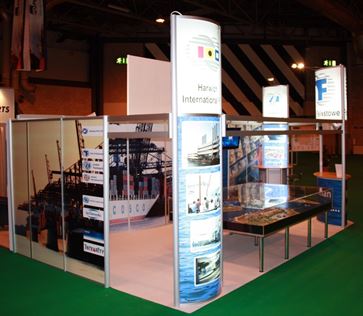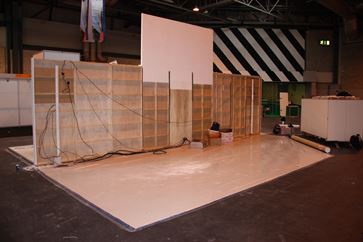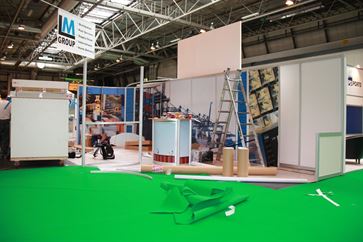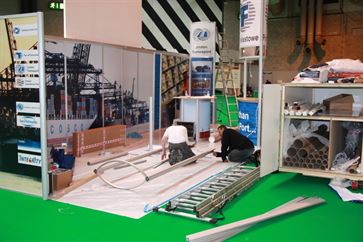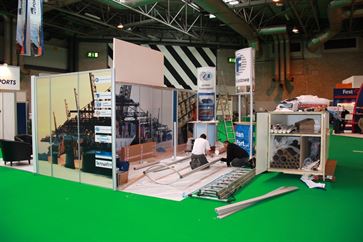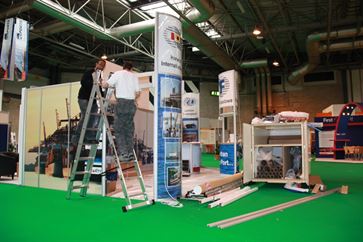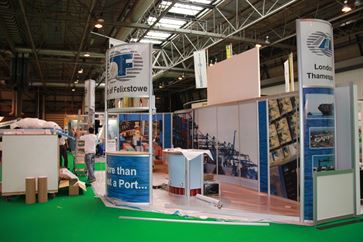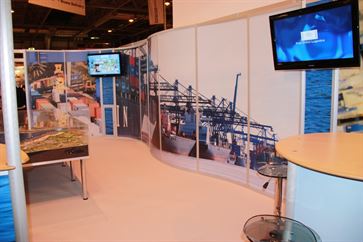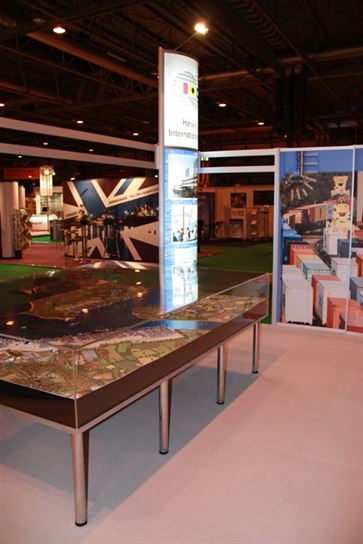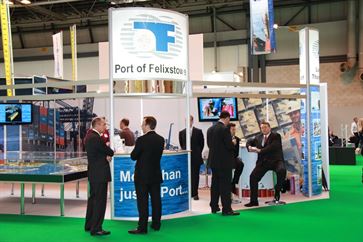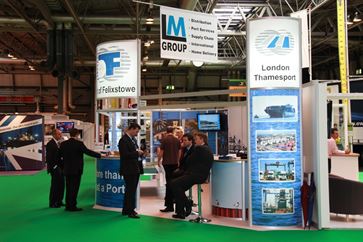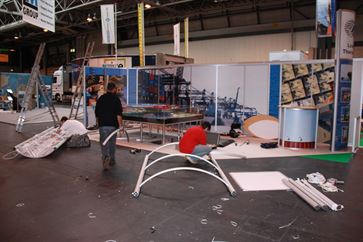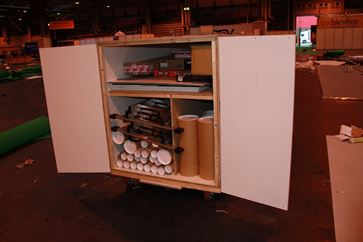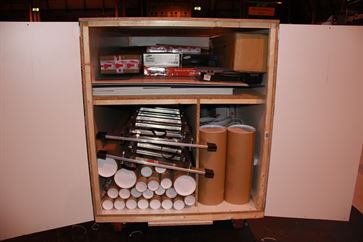 Project:
Exhibition stand
Client:
Hutchinson Ports (UK)
Location:
Multimodal - NEC, Birmingham
Our client had an unusual exhibition space in that it was long and narrow (9 metres x 5 metres) with a cut-off on one corner. We created a stand which would be open, interesting and inviting using a 'wavy' back wall and lighting towers which stood 4 metres high. We also created giant graphics of the Port which looked stunning - it is rare to see pictures of this size.
In addition to the stand design, the graphics and the printing, we also created the DVD content that played on the screens. As part of the complete in-house service we also carried out the installation of the stand at the NEC.