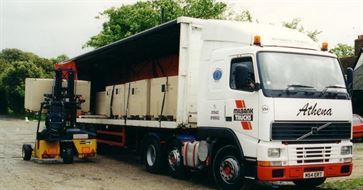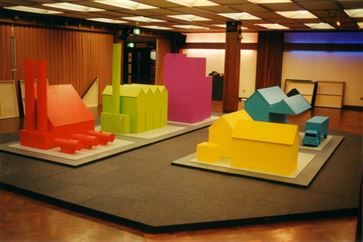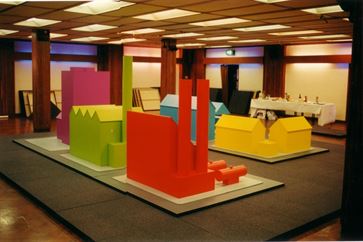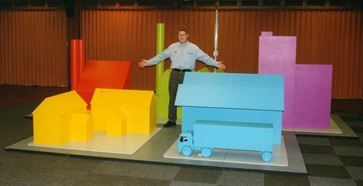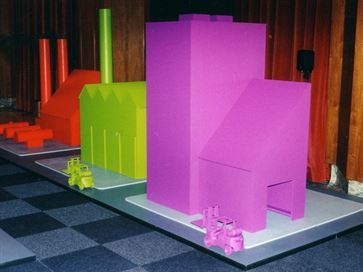 Project:
Exhibition Stand for Trade Shows
Location:
Roadshow in several countries
We were asked to come up with a stand that would create an environment allowing Shell UK to discuss assest management with other companies, explaining how Shell could manage certain element for companies allowing sizeable savings and proving good business sense.
We first made a small design concept model and then went on to build the "Think Tank", a full-sized stand with giant icons and TV screens. Each section documented the ethos and made the proposition, for example how savings could be made if Shell managed the transport aspects of a client's business.
The roadshow travelled to trade fairs all over the world.